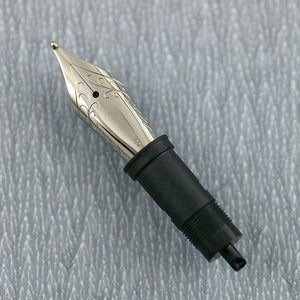 Pensive Pens
#6 JoWo Flex Nib Upgrade
#6 size stainless polished JoWo Flex nib upgrade.
Please note: This item is to cover the additional charge for upgrading to a flex nib. It is only available with a Finniss pen purchase.
Steel nib unit with feeder and threaded housing.
Size 6, that means that the feeder is 6 milimeters in diameter.
---
More from this collection